There's no better way to save money than by earning cash back on the daily products and services you use. But it's especially beneficial regarding gas and car maintenance because these expenses can be unpredictable. If you're looking for extra cash on your next fill-up, here are some ways to earn cash back on gas.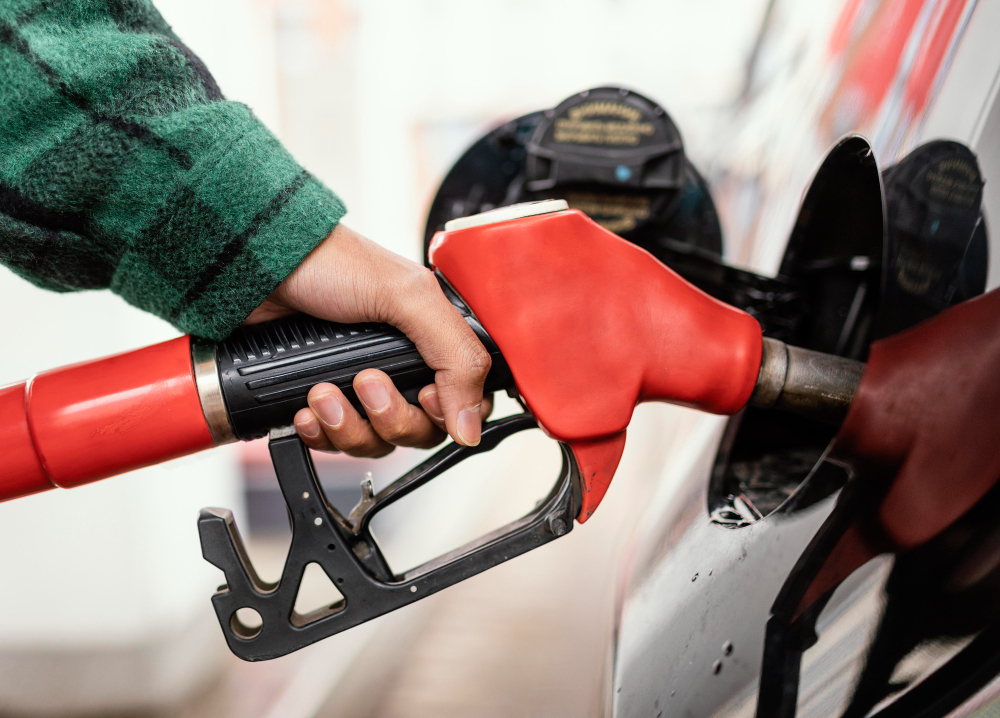 1. Shop at Specific Stores
Some merchants offer higher discounts when you pay with store-branded credit cards or debit cards at their locations. If you often shop at these places, talk to customer service about opening a new account and using it for all your transactions at their stores. Some examples include Jiffy Lube, ExxonMobil and Shell gas stations; Walgreens; Publix supermarkets; Safeway supermarkets; Costco Wholesale.
2. Use a Rewards Credit Card
The best way to earn cash back on gas is by using a rewards credit card that offers bonus points or miles on all purchases. For example, Chase Freedom Unlimited offers 1.5% cash back on all purchases, including gas. The BankAmericard Cash Rewards Credit Card offers 1% cash back on every purchase and an additional 10% bonus when you redeem your rewards as a statement credit against any purchase made within the last 60 days.
3. Keep Track of Fuel-Efficient Driving Techniques
While most people don't think about how much they're spending at the pump until they see their monthly statement, there are easy ways to save money at every fill-up. The best way? Drive efficiently! Avoid accelerating quickly when starting from a stop; reduce speed gradually.
4. Sign Up for a Loyalty Program
Several gas stations have loyalty programs that give you discounts on your next fill-up or free products each time you purchase at their station. For example, Shell has Shell Fuel Rewards, which gives customers 3 cents off per gallon every day at any participating Shell station with a linked debit or credit card. You can also earn free rewards through this program by buying certain products like coffee from Dunkin' Donuts, which allows users to pay for their fuel without having to slow down at the pump by scanning their phone at an available pump so they can keep moving while paying for it.
5. Shop Around for Cheap Gas
Save money by shopping around for the cheapest gas prices in your area. Most local stations have signs listing their prices, but those can be misleading because they don't include taxes or fees that may vary from station to station (like paying with a credit card). To compare real prices without any hidden fees or charges, visit GasBuddy or Fuel Finder to search for nearby stations with low prices in your area.
6. Use Coupons When Shopping Online
Websites such as Coupons.com and RetailMeNot allow you to find coupons from thousands of retailers across the country, including gas stations and supermarkets that sell groceries at lower prices than their competitors.
7. Use a Card With No Annual Fee
One way to save money on gas is by avoiding paying an annual fee on your credit card. Many banks charge this extra cost each year simply for having an account with them, but there are plenty of no-annual-fee options available to consumers who don't want to pay extra just for having a card (even though many banks charge nothing at all!).
Wrapping Up
Gas prices are sky-high, and few things burn a bigger hole in your wallet than filling up on gas. That's why you must ensure you're careful with your savings at the pump. The above ways will help you save big money when you're shelling out fuel.