Everyone loves to earn side income, especially the type that can increase in value over time. And with crypto, you don't have only to buy them with money to be a holder. You can earn them by doing multiple things, such as performing tasks and other things. Here are seven easy ways to make free crypto in 2022: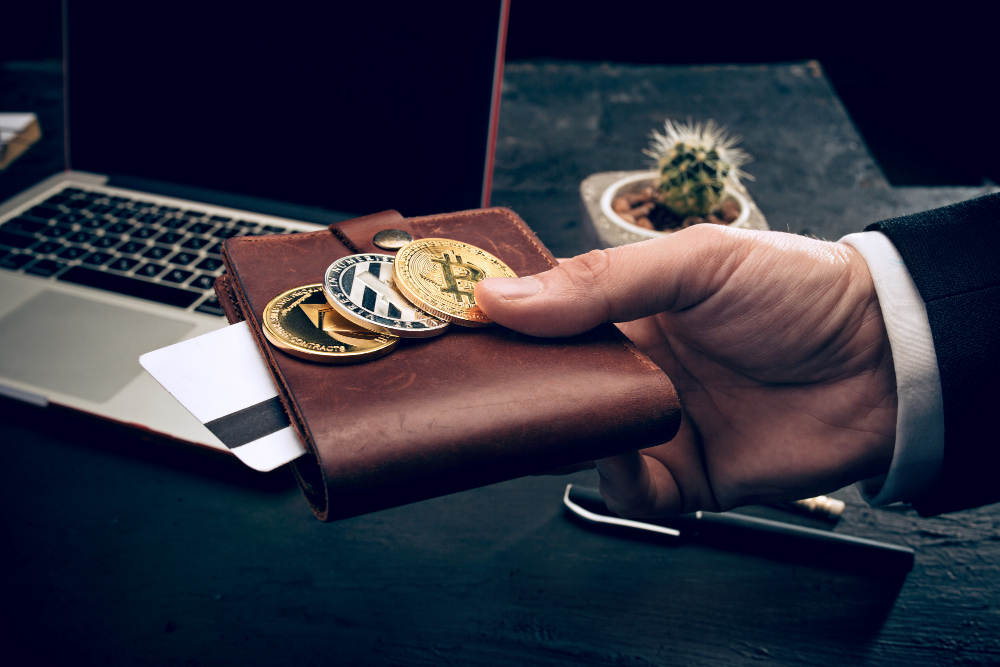 Coinbase Learn
Coinbase is an American cryptocurrency exchange founded in 2012 and one of the safest places to buy and exchange digital currencies. As an account holder, you can take some quick courses to learn about new projects, and Coinbase will send you a few tokens back to your account.
CoinmarketCap
Similar to Coinbase, CoinmarketCap will provide video courses about crypto, and if you pass their short quiz, you'll earn free crypto. But there's a catch: you have to get a perfect 100% score to qualify. In order to earn your crypto, you'll need to provide your Binance User ID.
Crypto.com Cashback
Another option to get some extra digital coins is by getting a Crypto.com cash back credit card. With this Visa card, you can get anywhere from 1 to 8% cash back on qualifying purchases. Other benefits include: $0 annual fee, no ATM fees, and no credit pull required. Depending on the tier of your card, you are also eligible for a 100% reimbursement on certain subscription services such as Amazon Prime, Spotify, and Netflix.
Free NFTs
NFTs, also known as Non-Fungible Tokens are, simply explained, digital assets that are representations of an object. There are many ways to earn free NFTs, such as playing games, participating in social media giveaways, minting, and NFT airdrops. What makes them appealing is that no NFT is created equal; each one is unique because they have a digital signature.
Savings Accounts
Crypto savings accounts work similar to regular savings accounts, but they typically offer more interest holdings. For example, Crypto.com offers up to 14% APY on selected cryptocurrencies. However, you should remember that contrary to ordinary savings accounts, crypto savings accounts offer more risk to the holder due to the price volatility, hence the higher interest rate offered.
Freecash
If you're looking for a way to earn some side income, a good option is Freecash. There you can answer surveys, play games, and complete offers and other tasks. 1000 Freecash points are equivalent to 1 USD. They pay in Bitcoin, Dogecoin, Litecoin, Ethereum, and even cash. You can get paid via PayPal, Bitcoin, Ethereum, Amazon gift cards, etc. The minimum amount you need to earn on this site to get paid is $0.20 if you choose to get paid with crypto.
Crypto Games
Play-to-earn crypto games are increasing in popularity over the last few years. You can earn some extra income or even make a living by playing these games. Some options include Axie Infinity, Gods Unchained, The Sandbox, Guild of Guardians, Chainmonsters, and much more. Some gamers claim to be earning $2,000+ per month just by playing these games.