A financial advisor is a person who provides advice on investing, savings, retirement planning, taxes, or insurance to allow an individual or business to reach their financial goals. Advisors are typically paid for these services through commissions based on the products they sell (often mutual funds), fees based on the dollar amount of assets under management, fees for hourly advice, or a combination of those models.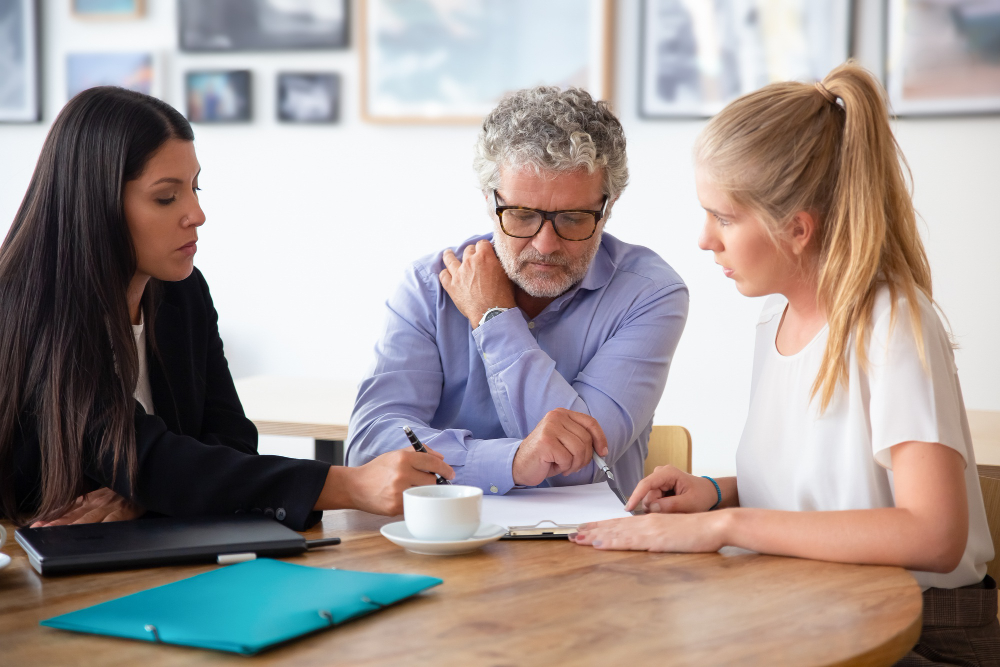 Types of Financial Advisors
There are two categories for financial advisors: broker-dealers and investment advisors. A broker-dealer has the ability to sell any investment product available but must also adhere to suitability requirements and avoid more complicated investments that may not be suitable for a client's portfolio based on their age and time horizon. An investment advisor can only offer products or strategies that are in line with their client's investment goals and risk tolerance, which typically results in more personalized advice.
Pros and Cons of Hiring a Financial Advisor
Hiring a financial advisor can carry both benefits and drawbacks. The right choice depends on the goals, needs, and risk tolerance of each individual client.
Pros of working with a financial advisor:
Consultative approach: A good advisor will have the ability to take into consideration all aspects of an individual's personal situation before providing advice, including financial goals, retirement age, income level, and liquidity needs.

Fiduciary responsibility: Financial advisors are required to act in their clients' best interests and must disclose all fees charged for services rendered.

Comprehensive financial plan: A good advisor can implement a holistic investment plan that works toward achieving their client's goals, rather than focusing on just one aspect such as fees or asset allocation. This is especially important during times of market volatility when it may be necessary to postpone retirement plans in order to have more funds available for other goals.
Cons of working with a financial advisor:
Lack of transparency: Advisors do not have to disclose all fees and commissions incurred in providing services, including costs associated with selling investment products and revenue sharing agreements that generate ongoing commissions. This lack of transparency may lead clients to make investments that are not necessarily in their best interest.

No guarantee of future performance: Even though a good advisor can provide advice on how to improve investment returns and reduce fees, they cannot guarantee that clients will be better off financially in the future due to market volatility and other variables. This is especially true when it comes to implementing a financial plan during retirement when retirees may not be able to continue contributing to their savings.
Cost of Services
 The costs associated with hiring a financial advisor generally depend on the method of payment, the level of assets being managed, and an individual's willingness to pay for quality advice. Financial advisors typically charge either by the hour ($100-200/hr), as a percentage of assets under management (1% – 2% of assets, but amount can vary depending on the type of account), through commissions based on products sold for clients (typically around 1-2%), or through a combination of these.
The Bottom Line
A financial advisor can be helpful when it comes to dealing with the wide range of issues faced by investors today, including market volatility, investment selection, asset allocation, and retirement planning. However, the quality of advice provided may depend on a client's willingness to pay for service. Researching potential advisors before making a decision is important in order to ensure that clients are well-served rather than exploited or steered into products that make the advisor more money but go against an individual's financial goals.