Personal Finance podcasts are in high demand lately, with many people more aware of their finances than ever before. So whether you're looking for tips and tricks or just to get inspired to save a few extra dollars, then here are the best podcasts to press play on.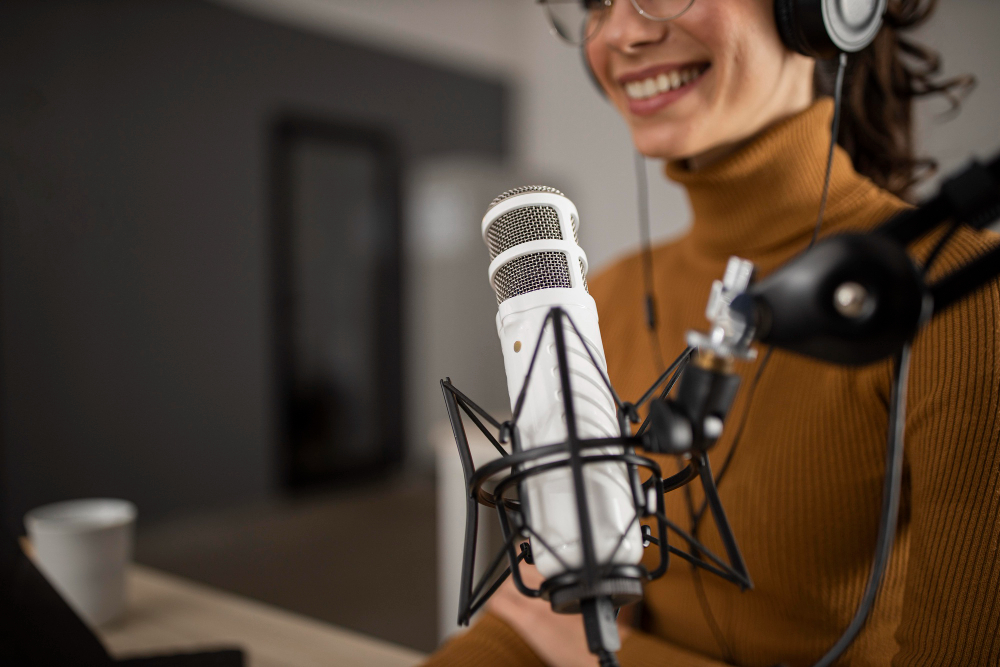 The Fifteen Minute Financial Advisor Podcast
This podcast has bite-sized episodes ranging from 8-15 minutes, with every episode being its own detailed topic. From insurance, cash flow, crypto, and stocks, you will leave every short episode more knowledgeable of the financial world than when you started.
Unfortunately, this podcast is only available on Apple Podcasts, so it's not overly accessible if you listen on apps like Spotify.
So Money with Farnoosh Torobi
So money is the perfect mix of much-needed financial advice as well as inspiring interviews with top business minds, authors, and influencers who have been through the ups and downs of their own financial journeys. You will finish every episode feeling inspired, motivated, and educated.
She's On The Money
While this is an Australian podcast, it is just as beneficial for an American Audience, with all the information shared being relevant no matter your country. Host Victoria Devine talks all things money and finance, from buying your first stock to saving for your first home. Mixed in are money diaries where you can have a look at a stranger's bank accounts, we all know you're curious about this sort of thing.
You Need A Budget Podcast
A weekly podcast to help you get out of debt, save more money, and most importantly, end the cycle of living paycheck to paycheck. Most YNAB podcast episodes are short and inspiring; all you need to get you motivated. From the tricky question such as investing vs. budgeting to more controversial topics such as renting, and is it a waste of money?
How To Money
How to Money is the perfect podcast for those beginning their financial journey. Hosted by two friends Joel Larsgaard and Matthew Altmix, they tackle the tough everyday questions such as buying your first home, negotiating your paycheck, and navigating your credit score. This podcast will give you everything you need, with multiple episodes posted weekly, all between 30-60 minutes.
Choose FI
First of all, FI is short for financial independence for any of you who read that title and had no idea what we were talking about. This podcast is all about optimizing your finances so you can allow yourself the ability to pursue the life and interests you want, outside of being tied down to your desk at your 9-5. If you're looking to achieve financial independence, then this just might be the podcast for you.
Friends Talk Money
This podcast is aimed at the older generation, preferably those who are 50 and older, as this podcast gives retirement and financial planning advice. Although if you're younger, listening to this may still be beneficial to help you understand the impact of saving for retirement. Each episode is 20-30 minutes for easy listening on your daily commute.
The Fairer Cents: Women, Money and the Fight to Get Equal.
This last recommendation is for the women out there. It is no secret that women are taught to be quiet about money and what they earn, and this podcast is here to help give all women a voice and to take control of their finances. Just because you're a woman doesn't mean you're any less deserving of that pay rise. Hear real money stories from real women.
Conclusion
Improving your financial education is incredibly important if you want to experience financial independence or just break the streak of living paycheck to paycheck and start growing your savings.
There are so many personal finance podcasts out there, and there is something for everyone. Whether you're interested in investing, crypto, getting out of debt, or simply improving your money mindset, there's a podcast for it. Press play on one of these podcasts every time you get in your car, and you'll be stepping out more educated and inspired than when you got in.