Broadway Bank has been an established company in business since 1946. It is one of the largest banks in California, with its headquarters located in Los Angeles. Their values are based on equality of service, regardless of race or income level. This bank waives many banking fees for their clients, and offers competitive rates for investment options.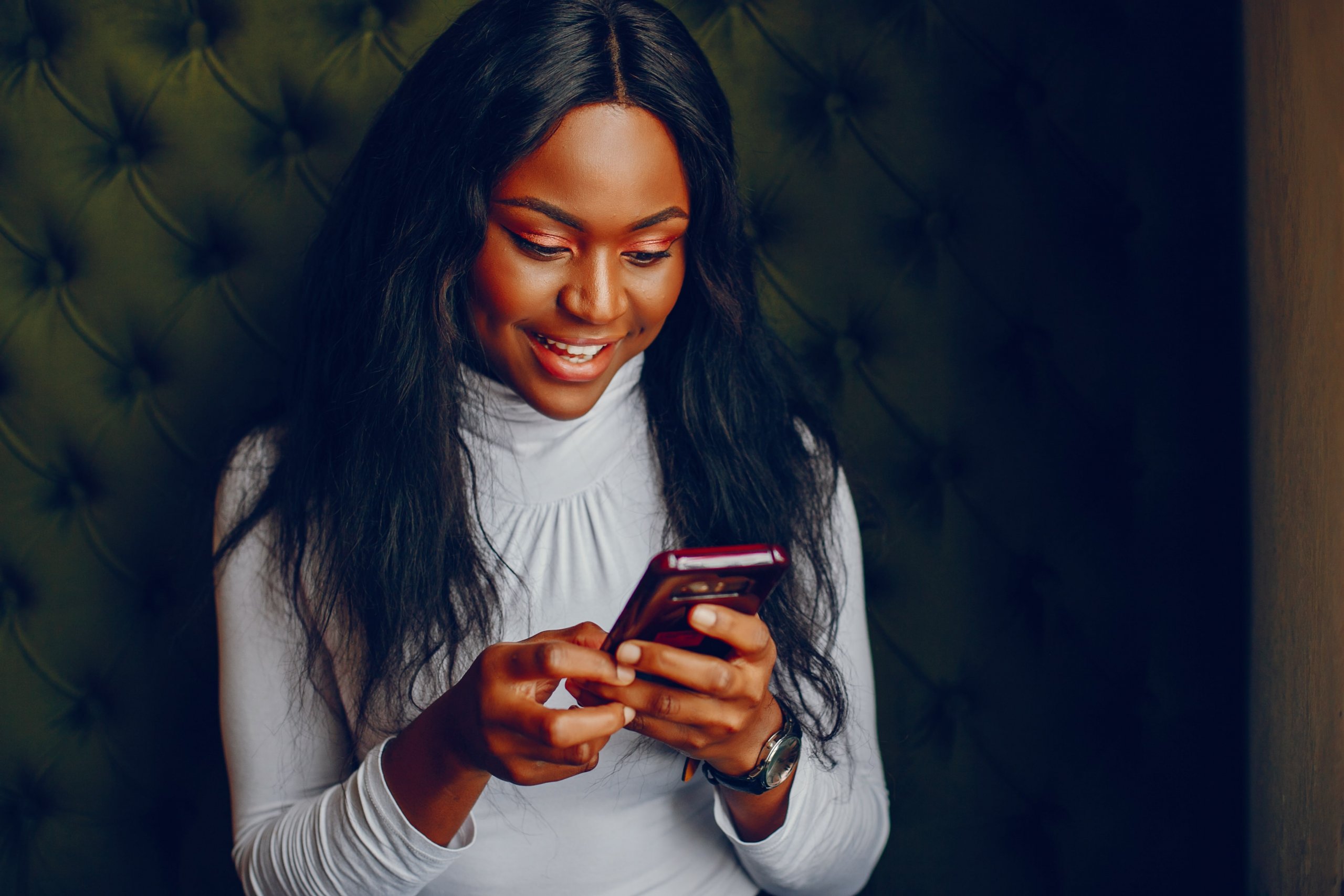 Broadway Financial, the last Black-owned bank in Los Angeles.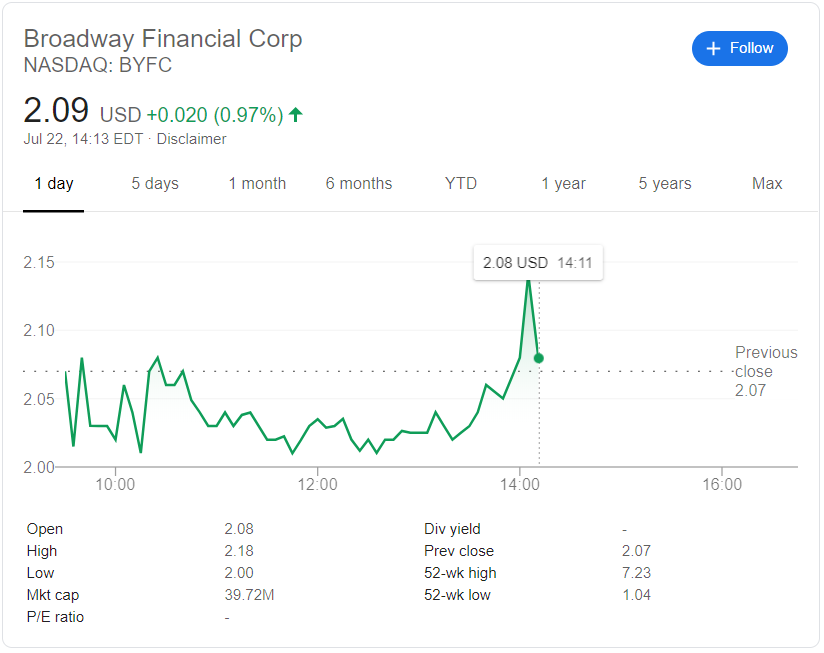 Our analysts have deemed Broadway, BYFC an incredible investment. This stock surged to a robust $7.23 last month. You can get in now at $2.00 with plenty of room to run.
Start trading NOW =>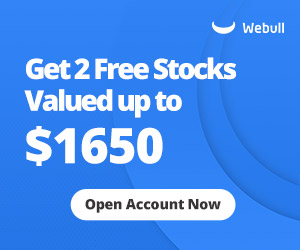 Which Accounts Can You Open?
Basic Checking Accounts
Unlike many other banks, Broadway Federal Bank doesn't charge monthly service fees to have a checking account if the client is enrolled in online banking and enrolled to receive eStatements, otherwise, they will be subject to a 2 dollar fee per statement cycle. Clients also get access to unlimited check writing with no per-check charges. However, you should keep in mind that there's a minimum of 50 dollars to open an account. 
High Yield Interest Checking
If you're interested in opening a high yield interest checking account at this bank, you'll need to make a minimum deposit of $2,500. You'll earn a 0.15% APY on your balance. They don't charge a service fee if your balance is $2,500 or more. If the balance is under $2,500, they will charge $12. Clients also have access to unlimited check writing.
Statement Savings Accounts
As an alternative to their high yield interest checking, they also offer savings accounts. Their statement savings account pays 0.25% APY, which is compounded daily. In order to open an account, you will need to make a deposit of at least $50. You won't have to pay a monthly service charge if your balance is above $200, otherwise, they will charge a $3 fee. They also offer deposit and withdrawal flexibility.
Regular Savings Accounts
Clients can also open a regular savings account. This option offers a lot more APY, which is currently at 0.40%, compounded daily. Be aware that you will need to deposit at least $5000 to open an account. They don't charge a monthly service charge for this account.
Money Market Accounts
A money market account is an excellent alternative to a savings account since it offers more interest and easy access to your money. It offers an APY of 0.50%, with no monthly service charges. However, they require a deposit of at least $100,000 to open an account.
Certificate of Deposit Accounts
A certificate of deposit is great for conservative investors who are looking for a higher return on their investments with much less risk if compared to other investments such as buying stocks. Keep in mind that you won't have much liquidity, which means that you won't have immediate access to your funds. Their certificate of deposit accounts is insured by the FDIC, on up to $250,000 per depositor.
Conclusion
Broadway Federal bank is great for people looking for a new banking experience, both mobile banking and their physical branches. They offer a great variety of banking products, such as savings and checking accounts, certificates of deposit (CDs), money market accounts, loans, credit cards, and individual retirement accounts (IRAs). They have over 20,000 Money Pass ATM locations nationwide, and three branch locations in Los Angeles and Inglewood. Applying is fast and easy. In order to open an account, you will need to provide your email address, social security number, identity documents such as a driver's license or passport, your birth date, mother's maiden name, home address and telephone number and your employment information.