The advantages of getting a part-time job as a teenager are plentiful. Teenagers can score extra cash, save up for college, or help their parents out with groceries or other bills. Some teenagers just love getting to fill up some free time where they may otherwise be very bored! Even better, teens can gather up experience working, which they can use to build up a resume for college or future work. Either way, there are plenty of reasons that jobs for teenagers for so popular, with the ones listed below being some of the most well-loved: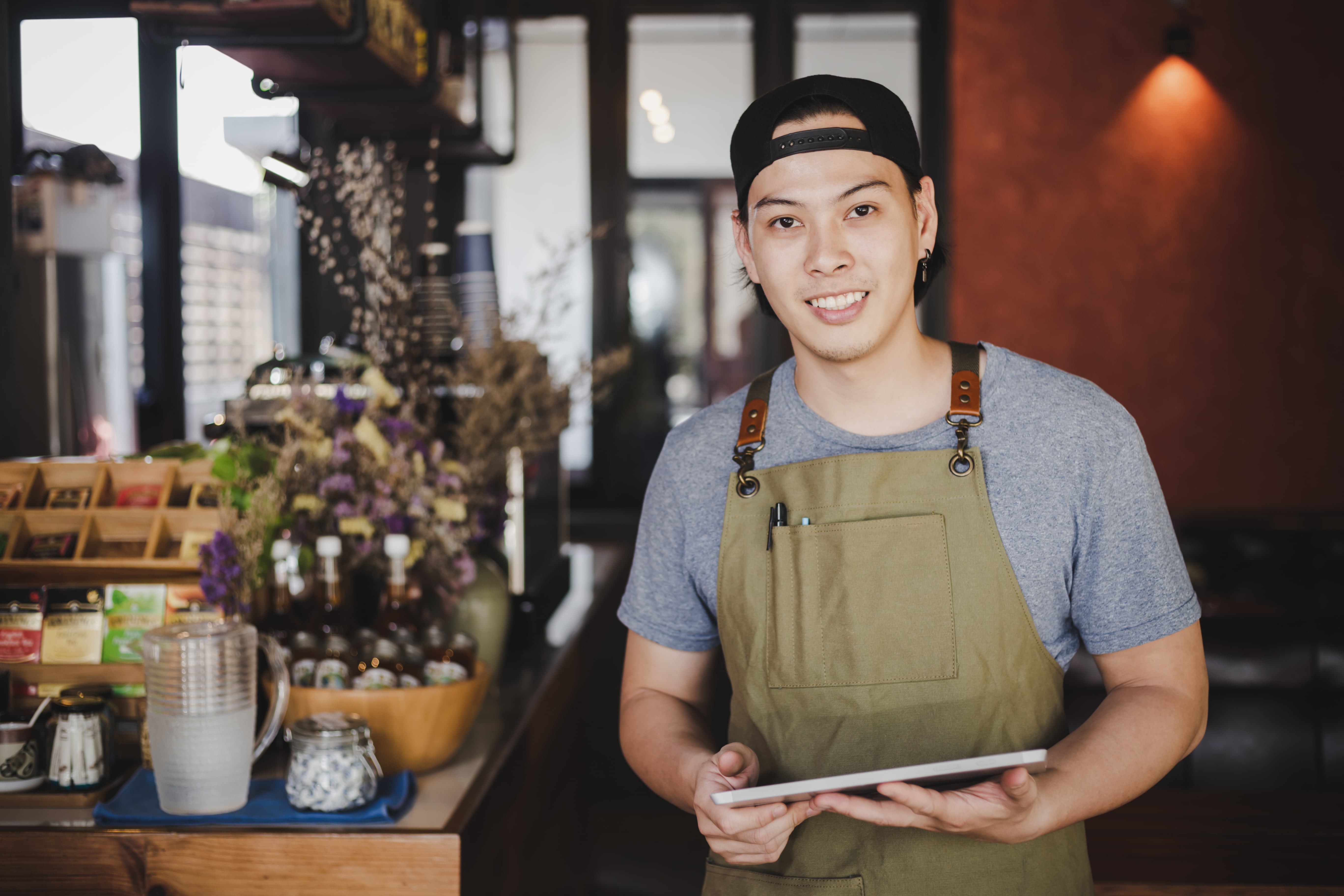 1) Barista
Working as a barista is common for teenagers who love coffee or the coffee-house vibe. Plus, most coffee places are very young-people oriented, with many employees in high school or college themselves. As a barista, teenagers can learn how to concoct the perfect coffee brew and often get to sample a variety of delicious coffee! Since many of the work shifts are early morning, this job is great for the early birds of the world.
2) Waiter/Waitress
Working as a waiter or waitress is a common job for people of all ages and backgrounds. In fact, it often seems that most people have worked as one at some point in their life! Since waiters and waitresses make most of their living off tips, the opportunity to earn some serious cash is very high here. Even better, teens working this job will have the chance to meet and chat with all sorts of people, making this a score for extroverts or those who want to improve their conversation skills. Plus, free food and drinks!
3) Movie theater cashier/usher
The movies are a common hangout spot for many teens across the globe. Working there will have teens seeing even more benefits, including discounts on movie showings, free popcorn, and other snacks, and building up some experience for those wanting to work in the movie industry later on. Those teens who prefer to stay up later at night will love working the evening or night shifts here!
4) Summer Camp Counselor
When one thinks of jobs for teenagers, perhaps one of the first images that pop in their head is a summer camp counselor. After all, teens working at a summer camp is a common setting for various TV shows and movies! Teens who love working with kids will get a kick out of this job, as most of the requirement includes supervising children while they partake in various activities. During free time, teens can often joy outside ventures or bask in the summer sun.
5) Lifeguard
Those teens who really love spending time in the sun should add working as a lifeguard to the top of their list. Not only do lifeguards get to work on their tans, but they also get to learn super important life skills, such as how to perform CPR and other similar ways to potentially save a life. This option remains one of the more impactful jobs for teenagers.
6) Valet Parking Attendant
Teenagers who love to drive will fall in love with working as a valet parking attendant. Not only do parking attendants get to take short trips in sweet rides, but the tips can also really pile up. As the job requires simply parking cars and driving them back to their owners, it's an easy gig for just about everyone. Teens who just got their driver's license and want to make use of it should definitely add working as a parking attendant to their priorities!
7) Tutor
Tutoring will always be a job in need, as many students will require extra help with one of their school subjects at some point. Teenagers who love to help and interact with others and who get high grades in a particular subject should consider tutoring. Not only is it fun, but it's also super rewarding knowing that this job gives back to others.
There Is a Job For Everyone!
Jobs for teenagers are wide and plenty, coming with a variety of benefits. Whether teens are looking to save up money or fill up their free time, there is a job available for everyone out there!