If your FICO Score is anywhere between 300 to 560, it means you have bad credit. As a consequence, it will be a lot harder for you to find a loan or a credit card. Thankfully, there are some options in the market with easy approval. Most of them will also help rebuild your credit score since they report to the three major bureaus. You must use them responsibly so that you don't pay interest fees and also increase your credit line.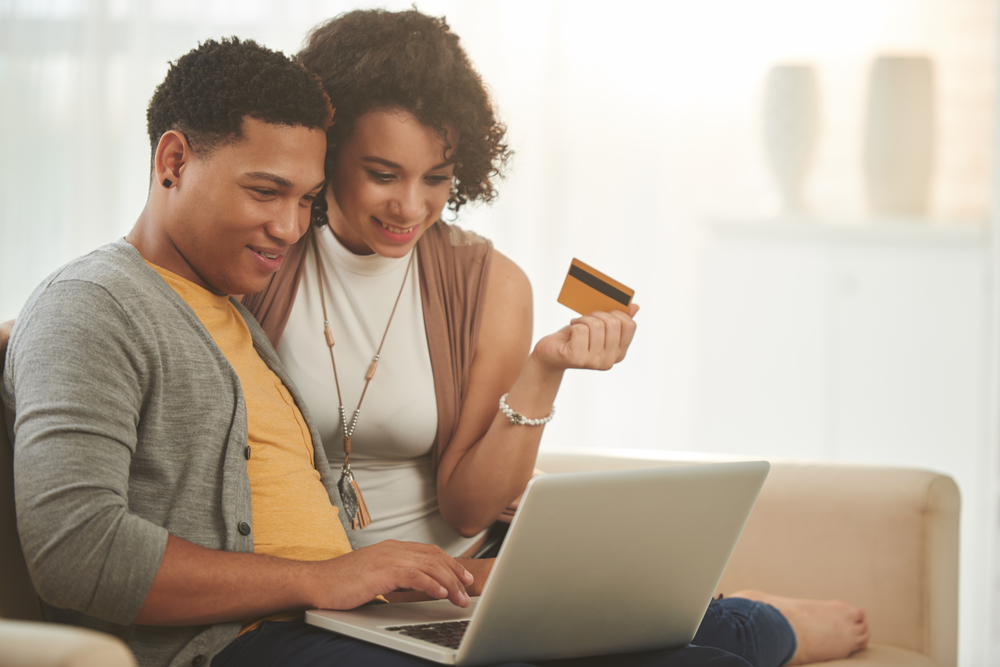 Here are the seven best Credit Cards of December 2019:
Merrick Bank Secured Visa ® from Merrick Bank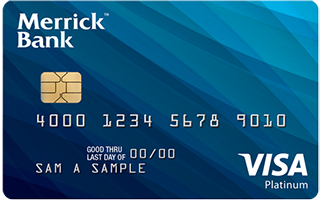 Unsecured credit line increases – After the first year, your account will be regularly reviewed for credit line increases with no additional security deposit required.
Monthly FICO® Score for free – get your updated FICO® Score each month when it is provided to us from the credit bureau.
Build your credit – performance is reported to all three major credit bureaus, unlike a prepaid card.
Flexible credit line – the amount of your deposit determines your initial credit line – up to $3,000 and increase your credit line anytime with additional deposits.
Easy funding options – several convenient options to easily fund your security deposit.
Worldwide acceptance – use it anywhere Visa is accepted.
Quick, easy application – apply online today!
Merrick Bank Double Your Line™ Platinum Visa® Credit Card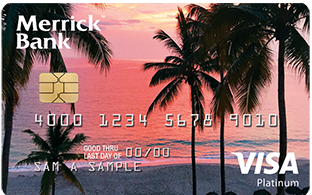 See if you are Pre-Qualified in less than 60 seconds without harming your credit score.
Credit Line Range $550 – $1,250, Doubling to $1,100 – $2,500.
Double Your Line by making at least your minimum payment on time each month for the first 7 months your account is open. After you make your payments, the increase is automatic.
Get your updated FICO® Score each month.
$0 Fraud Liability protects you from unauthorized charges.
Online and mobile Account Access.
No Penalty Rates or Over Limit Fee
Indigo Platinum Credit Card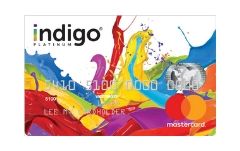 24/7 access to your account, even on mobile!
Previous bankruptcy accepted
It reports to all three major credit bureaus
Applying won't affect your credit score
Accepted at over 35 million locations worldwide
Zero fraud liability
First Access Solid Black Visa Credit Card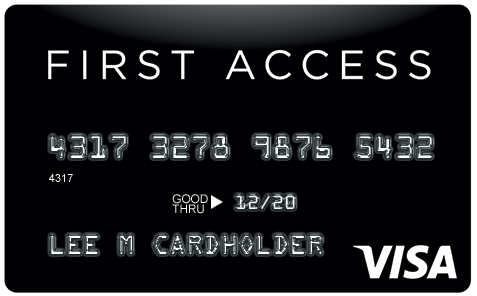 Get the security and convenience of a full-feature, unsecured Visa® Credit Card – accepted at millions of merchant and ATM
locations nationwide and online
Reporting monthly to all three major credit reporting agencies
 Perfect credit not required for approval; we may approve you when others won't
Easy and secure online application
$300 credit limit (Subject to available credit)
 Receive your card more quickly with optional Expedited Processing (additional fee applies)
 Get a result in as little as 60 seconds upon completion of the online application
 Select your favorite card design from our gallery, for free!
Online Customer Center available 24 x 7
Issued by The Bank of Missouri
OpenSky® Secured Visa® Credit Card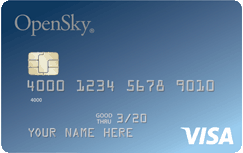 No credit check necessary to apply. OpenSky believes in giving an opportunity to everyone.
The refundable* deposit you provide becomes your credit line limit on your Visa card. Choose it yourself, from as low as $200.
Build credit quickly. OpenSky reports to all 3 major credit bureaus.
99% of our customers who started without a credit score earned a credit score record with the credit bureaus in as little as 6 months.
We have a Facebook community of people just like you; there is a forum for shared experiences, and insights from others on our Facebook Fan page. (Search "OpenSky Card" in Facebook.)
OpenSky provides credit tips and a dedicated credit education page on our website to support you along the way.
*View our Cardholder Agreement located at the bottom of the application page for details of the card.
Green Dot primor® Visa® Classic Secured Credit Card
Credit lines available from $200 to $5,000! Low fixed 13.99% interest rate on purchases – with no penalty rate!
No minimum credit score requirements! We invite all credit types to apply! No processing or application fees!
Helps strengthen your credit with responsible card use. Reports to three national bureaus
Fast, easy application process. Choose your credit line and open your Personal Savings Deposit Account to secure your line.
See additional Green Dot primor® Visa® Classic Secured Credit Card details
Credit One Bank® Visa® Credit Card
See if you Pre-Qualify without harming your credit score
Track your progress with free online access to your Experian credit score, terms apply
Looking to rebuild credit? We report to the major credit bureaus monthly
Make paying your bill easier with the ability to choose your payment due date, terms apply
Advertorial Disclosure: The content of this post, which was created by our Ad Services team, has not been reviewed, approved, or endorsed by any party mentioned herein.